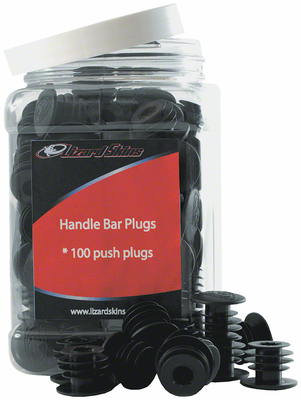 Lizard Skins Bar End Plugs in a jar of 100.
Jagwire Locking Bar End Plugs safely and securely finish the end of the handlebar. - Screw-type plugs fit carbon fiber, aluminum, and steel handlebars with 18-23mm inner diameter - Sold as a pair
Expand your range of riding and hand positions and enhance your comfort with Giant's Contact Bar Ends. They feature a luxurious ergonomic shape and rubber surfaces for a great grip in all ride and weather conditions.